Walk for Wildlife is a month-long event in which you see how many wildlife places you can visit and how many wildlife species you can count. Our newest event is a fun way to get outside, and you can help support our programs that benefit wildlife and healthy habitats.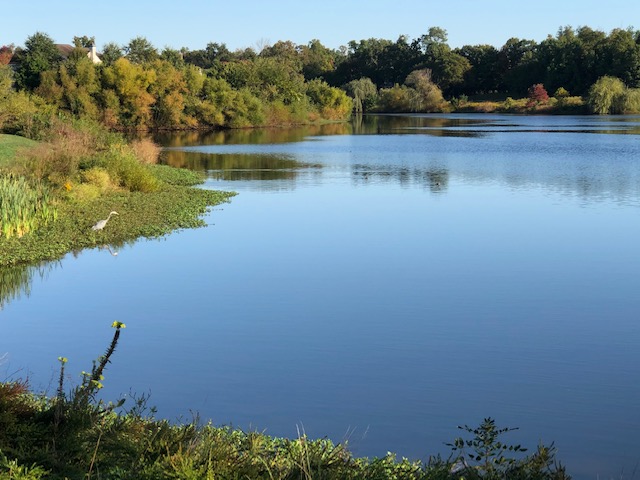 I'm already in… take me right to the Registration Page!
Who?
You!
Form a team,
Join an existing team, or
Support one of the teams by donating or pledging a fixed amount or an amount per park visited or species seen by one or all teams.
Your team can be just you, or you and your friends, your family, co-workers or a youth group. Everyone is welcome ─ from budding naturalists to seasoned experts, all that's required is an interest in wildlife!
When?
October 1 – 31
You can pick any or all days during the month of October with your team.
Where?
Everywhere!
Your friends and family from around the world can join in the fun of this event.
How?
Record your locations visited, miles traversed, species observed.
For recording locations visited and miles traversed, use this Google Form. This form will open on October 1, and it will close on October 31. Check out the leaderboard for locations visited and miles traversed here.
For species observations, use the free iNaturalist app
Set up an account and join the Loudoun Wildlife Conservancy's "Walk for Wildlife 2021: LWC" project. (instructions for joining project)
There is no need to know what the plant or animal is that you have photographed, iNaturalist will help with that. All you need to do is upload your photo and other members of iNaturalist will help ID the species.
We'll also show you how to use iNaturalist at the kickoff event if you're unfamiliar with it. (tutorial videos)
What?
Everything!
You can count any plants, trees, mushrooms and fungi, insects, birds, mammals, fish, amphibians, and reptiles. If it's alive and it's not a human or domestic animal, count it.
Your Rewards
Your $50 registration fee includes:
Commemorative t-shirt;
Custom-made participation medal;
Participation in LWC's month-long Walk for Wildlife event;
Admission to a pre-event kickoff event and mixer;
Admission to a post-event celebration;
Advance notice of special events; and,
LWC membership through the end of 2022.
Some teams (such as Watermark Walks for Wildlife) offer additional rewards for participation on that team.
Everyone wins in this event because we're getting out in nature, seeing and learning about new things, and helping to provide critical citizen science data for the study of our wildlife systems.
Prizes
Specialized medals for top five teams and top individuals reporting:
Most parks/wildlife locations visited;
Most species observed;
Most trail miles traversed; and,
Most money raised.
Register and Support Teams Now
Visit the Registration Page to form or join a team, or visit the Supporters Page to make a donation or pledge.  Anyone donating $100 or more will be acknowledged on our Thank you page.
Timeline: Save These Dates
Register online beginning August 26, 2021
We're keeping registration open through the end of October just in case we have any late joiners.
Kickoff Event & T-shirt Pickup: September 25, 2021, 1:00 – 4:00 p.m. at the Gatehouse
Come by the Gatehouse at Morven Park to pick up your t-shirt, see some friends, ask questions, learn about iNaturalist, and get excited to Walk for Wildlife.
Walk for Wildlife Event: October 1, 2021 – October 31, 2021
Gather your team and get out there!
Record your findings via iNaturalist.
Share your experience! Use hashtag #LWCWalk4Wildlife when sharing content on social media. You can post before you go out, while you're out, and after you're done, and we'll re-share your content.
Closing Celebration and Medal Pickup: November 6, 2021, Old 690 Brewing Company, 3:00 pm to 5:00 pm
Join us for a socially-distanced gathering to pick up your participation medal.
We'll share some highlights from the event and celebrate the citizen science efforts and the positive impact they have on our community.
Safety First
COVID-19 remains a concern, so we want to protect everyone and make sure we're engaging in activities as safely as possible. We've reached out to participants in similar events and, with their advice, created new ways to enjoy nature while ensuring everyone's safety.
You can venture out by yourself counting every species you find in your neighborhood, you can team up with your family, or meet a couple of friends and, socially distancing, visit some local hotspots. We're excited to continue our work, and grateful for the opportunity to interact with nature during this event.
Additional Materials
Great Parks and Wildlife Locations in Loudoun County
Link to iNaturalist video tutorials, and joining "Walk for Wildlife 2021: LWC" project instructions.
Frequently Asked Questions (FAQs)