Monarch Rearing Kits and Tagging Kits
—————————————————————-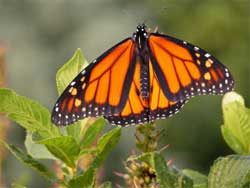 It's that time of year again – Monarch Watch is now accepting preorders for Monarch Rearing Kits and Tagging Kits
They will begin shipping Monarch Rearing Kits to people who want to raise monarchs at home or in the classroom the first week of April. As usual, Tagging Kits will be sent out in the fall (typically beginning the last week of July) in time for the migration in your area – please place your orders early as they will have a limited number of tags and will definitely run out.
These items (and more) are available via the Monarch Watch Shop,  where each purchase helps support our educational, conservation, and research programs.
Note: You must have fresh milkweed for your caterpillars. Please make sure you have a fresh, uncontaminated source before your caterpillars are shipped.