Click on calendar events to go to the event detail page for more information and registration.

Birding Sweet Run
January 27, 2024 @ 8:00 am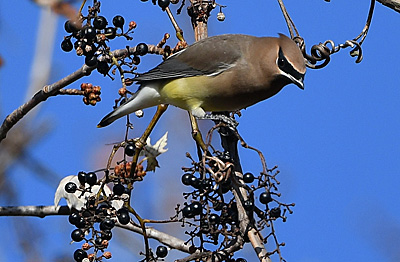 Sweet Run State Park has 894 acres of diverse habitat consisting of vernal pools, meadows, ponds, streams, and a rich oak-hickory forest in northwestern Loudoun. It borders the Appalachian Trail and is only a couple of miles from the confluence of the Potomac and Shenandoah Rivers. Sweet Run is a wonderful sanctuary for wildlife with numerous bird species using its richness. Meet at the main parking lot near the Education Center; bring binoculars if you have them. The Park is located just north of Neersville at 11661 Harpers Ferry Road (Route 671). Directions can be found on the Park's website. Registration required.
Note: Sweet Run State Park plans to begin charging an admission fee in January.  However, participants will not have to pay the fee for this January bird walk.
Questions: Contact Joe Coleman at jcoleman@loudounwildlife.org.