Click on calendar events to go to the event detail page for more information and registration.
Fall Native Plant Sale
September 9, 2017 @ 9:00 am

-

3:00 pm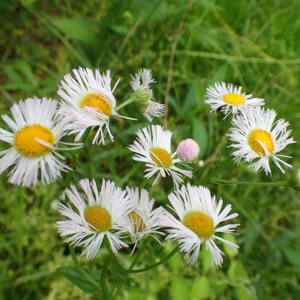 Each patch of habitat in a native plant garden becomes a collective effort to nurture and sustain the landscape for birds, butterflies, bees and other animals. Restoring native habitat is essential to preserve biodiversity. A Fall planting of natives generally outperforms those installed in the Spring. Root growth in the Fall, when soils are warmer and more aerated, is more extensive, compared to Spring when there is rapid top growth. Three vendors will have a wide variety of native plants to offer at this sale: Julie Borneman of Watermark Woods Nursery in Hamilton, Hill House Farm and Nursery in Castleton, and Nature by Design in Alexandria. The sale is staffed by volunteers who have knowledge of native plants. To see plants each nursery carries or to place orders ahead of time (all nursery stock is not present), visit their websites. Questions: Contact Ann Garvey at agarvey@loudounwildlife.org or Danielle Dillion at ddillion@loudounwildlife.org.
Related Events
© [2017] · Loudoun Wildlife Conservancy