Click on calendar events to go to the event detail page for more information and registration.
Helping Your Stream Through Citizen Science
August 25, 2019 @ 1:00 pm

-

4:00 pm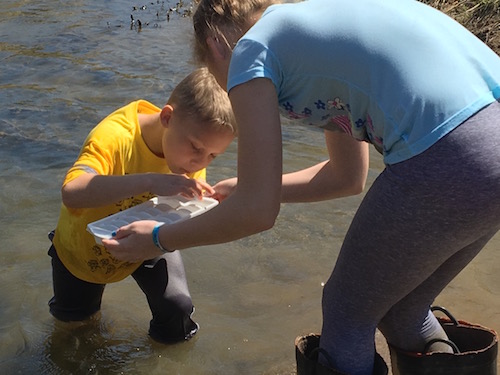 Healthy streams and waterways support a wide range of native flora and fauna. The stream running through your neighborhood is vitally important to ensuring that our larger tributaries such as the Potomac River and Goose Creek remain healthy to sustain a diverse wildlife habitat. Local streams can, however, become impaired by urban runoff and development. Join us for a stream-side demonstration and discussion examining how citizen science surveys can be used to assess local stream quality.  The event, co-sponsored by the Town of Purcellville, will be at the South Fork Catoctin Creek by the Chapman DeMary Trail in Purcellville. You will see how biomonitoring surveys are conducted. You will have a chance to look at the data and at aquatic macroinvertebrates. We will discuss how the data is analyzed and how it can be used to improve our streams.  Limit 10. Registration required.
Questions: Contact info@loudounwildlife.org.
Related Events
© 2020 · Loudoun Wildlife Conservancy