Click on calendar events to go to the event detail page for more information and registration.
For in-person events, please read the Participant Guidelines
Spring Wildflowers (virtual event)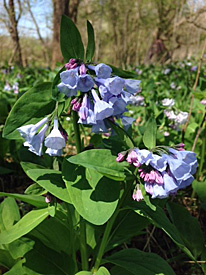 Join John DeMary, well-known local naturalist and retired teacher, on a Loudoun Wildlife Conservancy field trip to explore Balls Bluff Battlefield Regional Park, a beautiful, wooded riverside park, for the early spring wildflowers that enrich the Potomac River Valley. We will also watch for early migrating birds. 
This walk is now a virtual event.  View it here.
Questions: Contact info@loudounwildlife.org.