Click on calendar events to go to the event detail page for more information and registration.
Central Loudoun Christmas Bird Count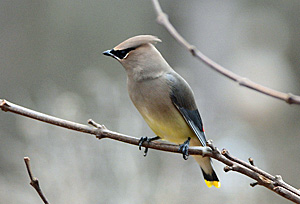 Join Loudoun Wildlife Conservancy as we participate in National Audubon Society's annual Christmas Bird Count. Begun in 1899, these surveys are held all over North America, with the results used to better understand bird populations and dynamics. Our count circle has a 15-mile diameter and covers 177 square miles of Loudoun's countryside: north to Waterford, south to Aldie, east to Ashburn, and west to Purcellville. Everyone is welcome; amateurs are teamed with experienced birders.  If you are interested in participating for just a couple hours or the entire day, sign up here or contact Joe Coleman at jcoleman@loudounwildlife.org or 540-554-2542 or Bryan Henson at bhenson@loudounwildlife.org.
Related Events