Click on calendar events to go to the event detail page for more information and registration.

Birds and Birding in Western Loudoun County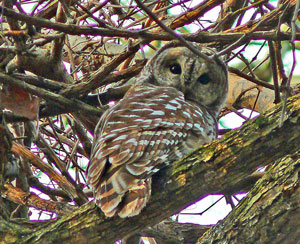 The Goose Creek Friends Meeting's Unity with Nature committee invites the public to join them for an illustrated presentation of Birds of Loudoun at the Goose Creek Friends Meeting House in Lincoln. The presentation by Joe Coleman, a well-known birder in Loudoun, will be followed by a question-and-answer period with a panel consisting of Loudoun Wildlife Conservancy's Joe Coleman, Phil Daley and Mary Ann Good, focusing on the wonderful birding to be found in western Loudoun, with its wealth of unspoiled natural spaces.
Questions: Contact Patrick Holden at irishcorner1953@gmail.com.